Make the most of your stay
Enjoy a full body massage at the Inn
in the
Main House Swedish Room
7 days a week - 9:30 am to 8 pm. By Appointment.
1 hour minimum. $70
When reserving your room online, you'll have the option to select the Massage Package.
Specific Rates and Information are listed at time of booking.
( Couples can split the one hour massage time if scheduled "back to back")
Please arrive 5 minutes early if you are changing in the Swedish room.
Available for Spring Street Inn Guest only.
---
Jim has 16 years experience and is one of Hot Springs Premier Massage Therapist.
Jim's massages help to keep stress levels down, and consequently improve your overall health.
He is a wonderful massage therapist, very intuitive when it comes to finding those knots and problem places. He will let you determine what is needed, what areas need more attention with a lighter or deeper touch.
You'll be glad you visited him.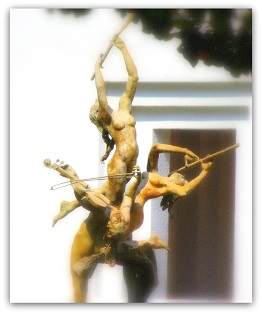 ---
Spring Street Inn, 522 Spring Street, Hot Springs, Arkansas 71901
Reservations 8am to 8pm: 501-318-1958 Email: springstreetinn@outlook.com